Lehrstuhlportrait

At the Institute of Electrical Energy Systems, we are engaged in research and teaching in the main areas of electrical power engineering. The institute's research focuses on the modeling and analysis of large-scale grid structures with high penetration of power electronic converters, the evaluation of system stability, and grid protection. Further research topics are in the area of hybrid storage systems and microgrids, as well as their grid-serving control and optimization.
In addition, we operate a high-voltage and high-current test facility for hardware testing and diagnosis of new types of electrical power supply equipment, as well as various laboratories for physical grid simulation and the investigation of energy storage systems.
With our teaching and research activities, we aim to make a scientific contribution to the further development of sustainable and resilient energy systems of the future. In particular, we focus on interdisciplinary collaboration and practice-oriented cooperation with national and international experts.
The detailed profile of our institute can be downloaded here. If you have any questions about the institute, our courses or student projects, please do not hesitate to contact us.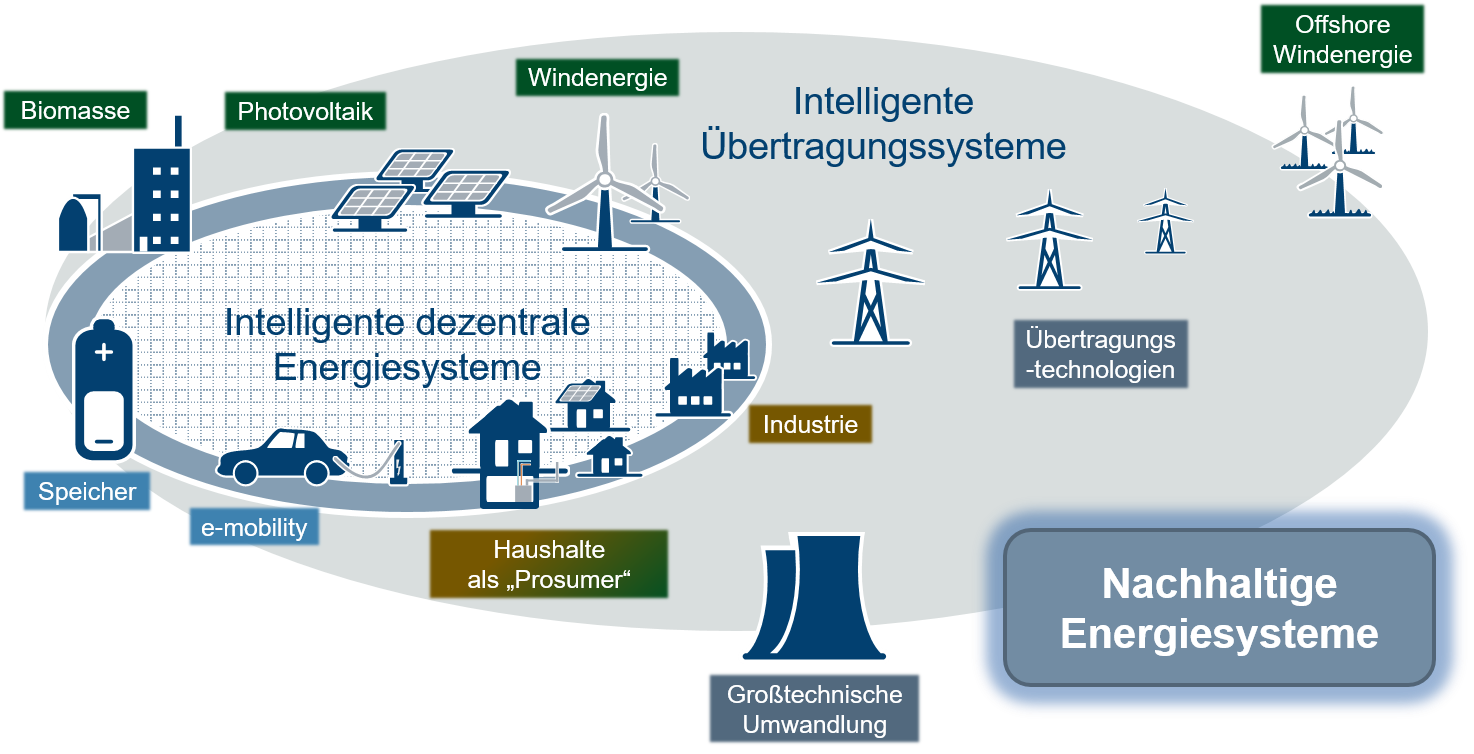 Our institute deals with all facets of system design for the sustainable CO2-neutral energy supply of the future. This includes tasks in network management and planning, such as network modeling and scenario development for future system states, as well as the concrete design of novel controls and protection algorithms including artificial intelligence. Practical approaches are also investigated at the institute in the context of grid compliance studies and hardware-in-the-loop simulations from extra-high voltage to microgrids.

A good insight into our research topics and our work is provided by the video "Efficient Grids – Energy Campus Nuremberg"